"Not only did I get it but I used it when I played 9 holes yesterday. Impressive."
Paul Sullivan - The New York Times
"The shape is unique and I found it be a great help with alignment. If you're looking to putt with something totally new, this is worth a look."
Matt Saternus
Founder, Editor In Chief at PluggedInGolf.com
Patton Design introduces the revolutionary Patton Eagle putter—an exemplar of the adage that form follows function. In years of development, we have utilized precision engineering to provide the golfer with greater sensitivity in directing their aim. Having implemented a unique combination of 802 SS and 6061 Al, we have also employed finite element analysis to inform our design. The result is a unique eagle-inspired form that provides haptic feedback, the subtle energy of the ball transfered to the golfer.
The Patton Eagle putter is available in 33," 34," and 35" club lengths. We offer three color variations: gold/black, blue/silver, and silver/gray.
The Patton Eagle retails for $399.99.
An exemplar of form follows function
We are confident this new putter can elevate your game to new heights. Improve your score on every green with the Patton Eagle.
Revolutionary haptic feedback elevates your game with tuning fork technology.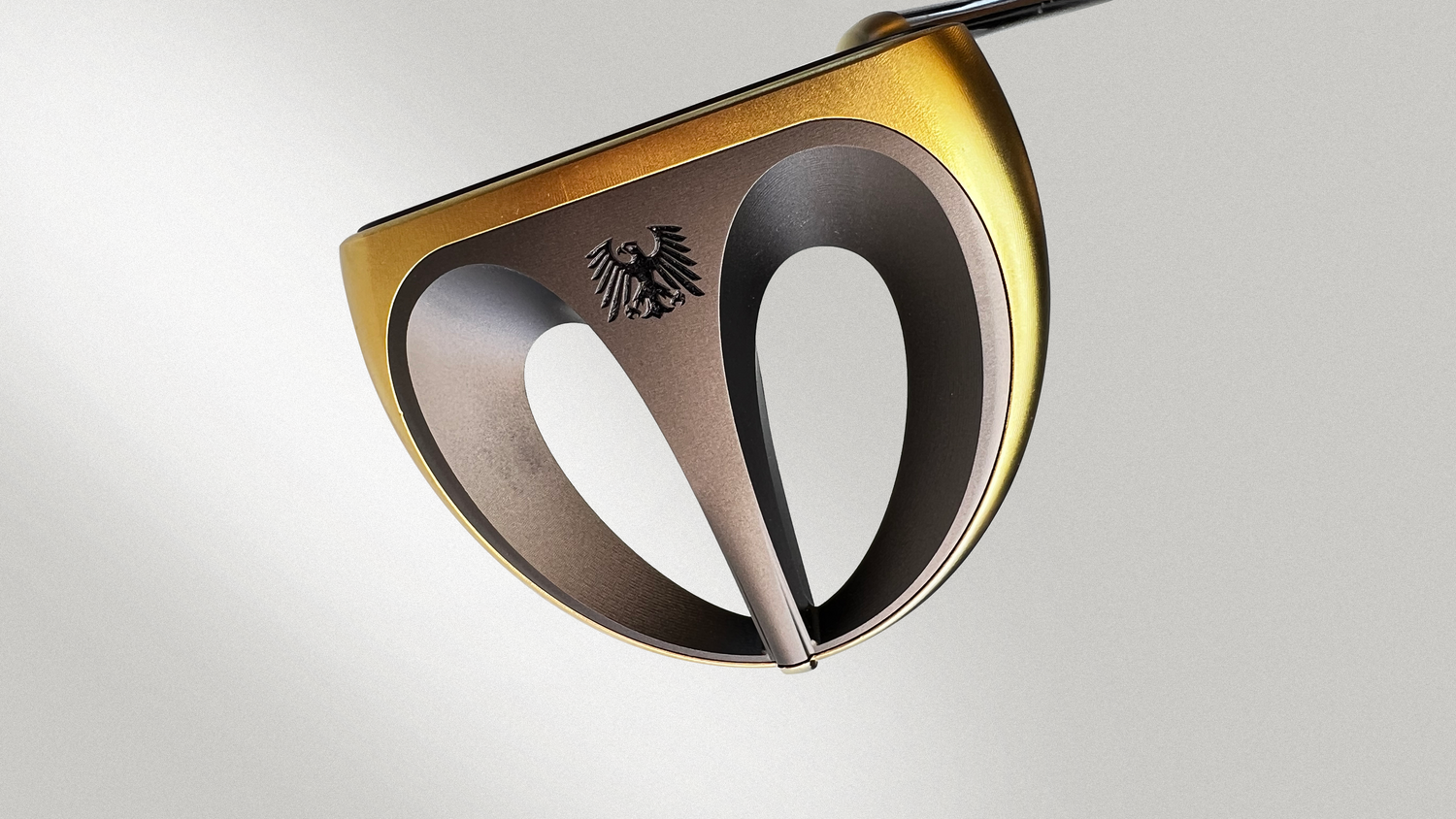 802 stainless steel and 6201 aluminum combine to form a 365 gm instrument of precision.
Our patented eagle design encompasses unique color variations to suit your unique style.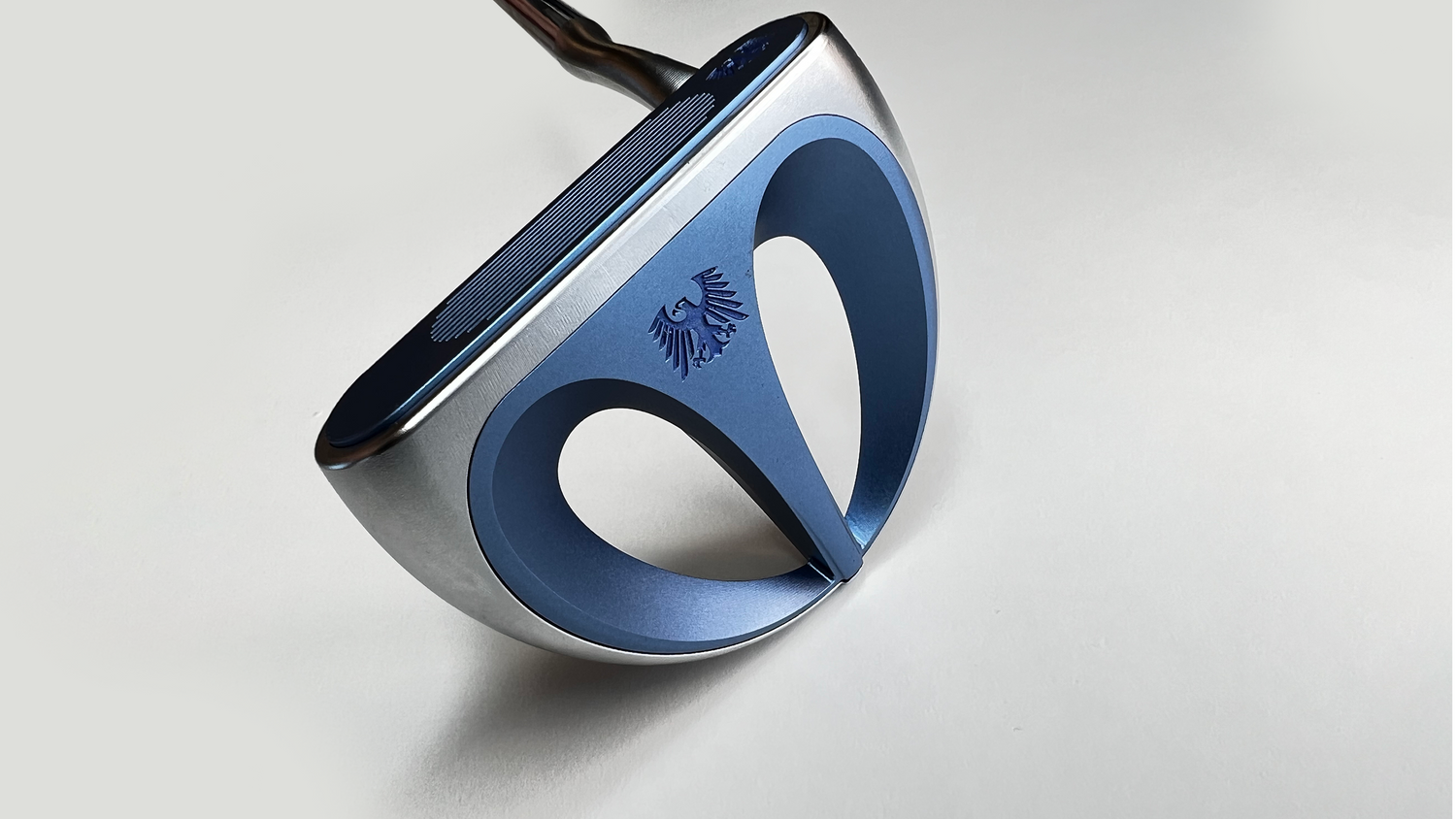 The putter's jewel-like, laser-precise form is both beautiful and functional.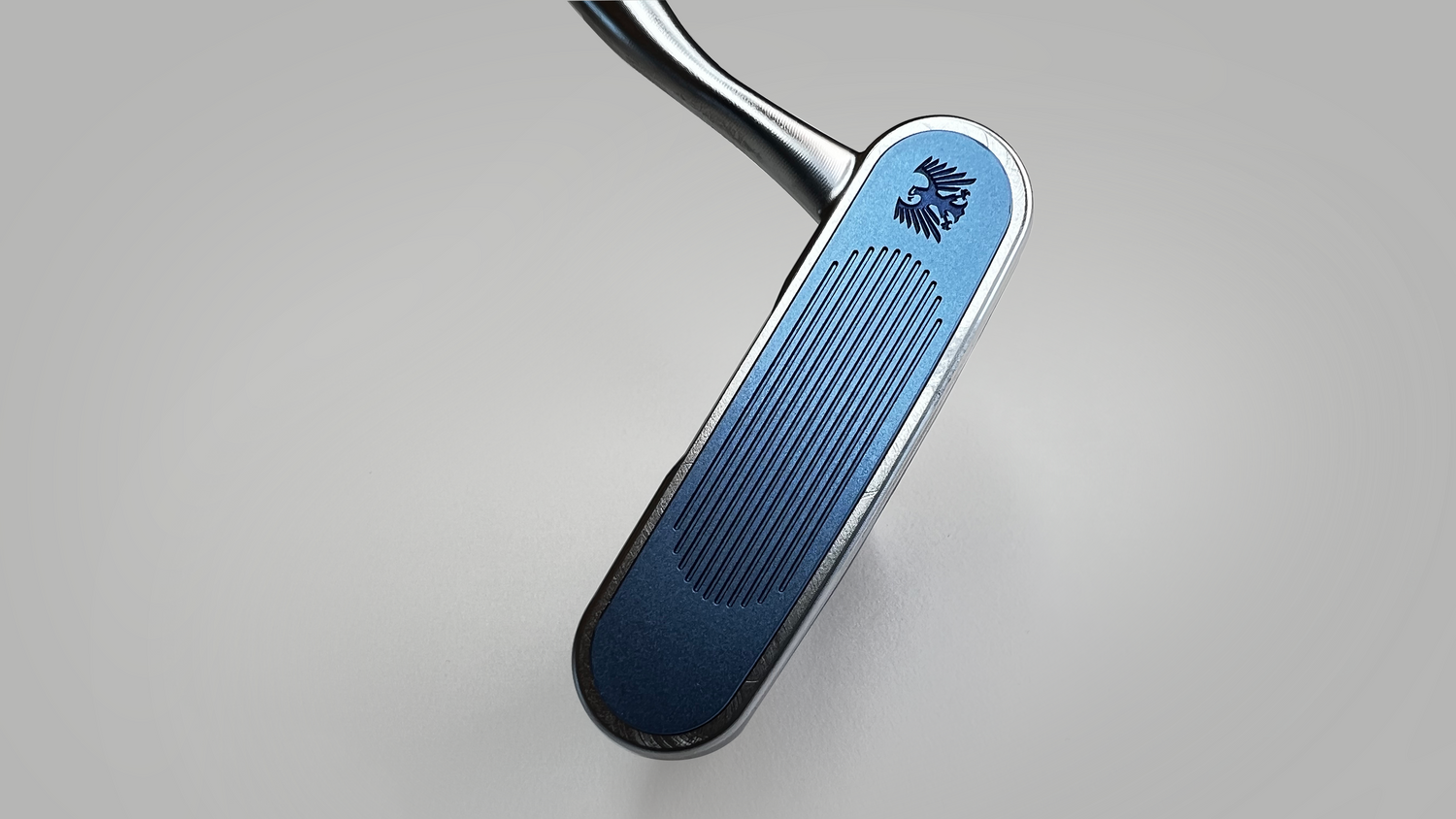 Our precision milled putter face grooves ensure perfect roll distance.
The Eagle-inspired design is the perfect blend of form and function.
FEA finite element analysis allows for greater sensitivity, the subtle energy of each putt transmitted to the golfer.
Precision milled 6061 aluminum face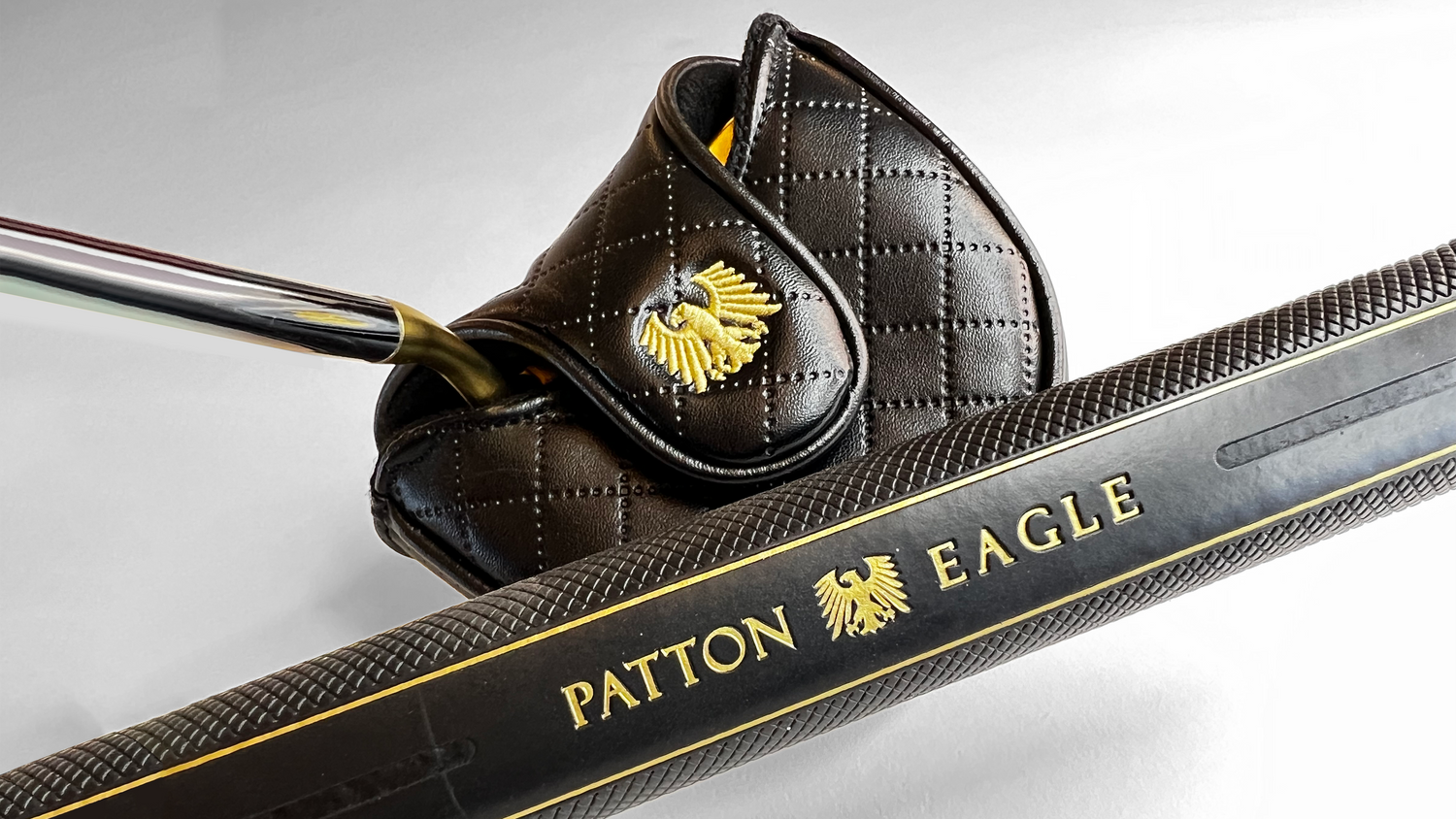 The majesty of our branding is exemplified in the ergonomic grip and accompanying headcover.